Artificial Intelligence(AI) is a technology that enables machines to learn, reason, and perform tasks that typically require human intervention. In today's modern world the use of AI is increasing rapidly in every sector and apparel industry is one of them. AI is introduced in different stages of apparel manufacturing like product design, quality control, efficiency control, etc. It's also used in many post manufacturing procedures like packaging, smart retail, supply chain management, etc. The Business Research Company said in a report that the global ai in fashion market grew from $0.65 billion in 2022 to $0.91 billion in 2023 at a compound annual growth rate (CAGR) of 40.0%.
Some areas related to the apparel industry where AI is effectively applicable-
Designing: AI can process and manipulate images. Which is used to innovate unique designs for apparels, generate their 3D model and make in wear on a virtual model where AI makes the apparel a perfect fit for the model so the aesthetics of the apparel is understood properly. Some AI tools allow virtual photoshoot, ramp walks and many more features for branding. Few software and website used for this cause are Booth.ai, CALA, Resleeve, etc.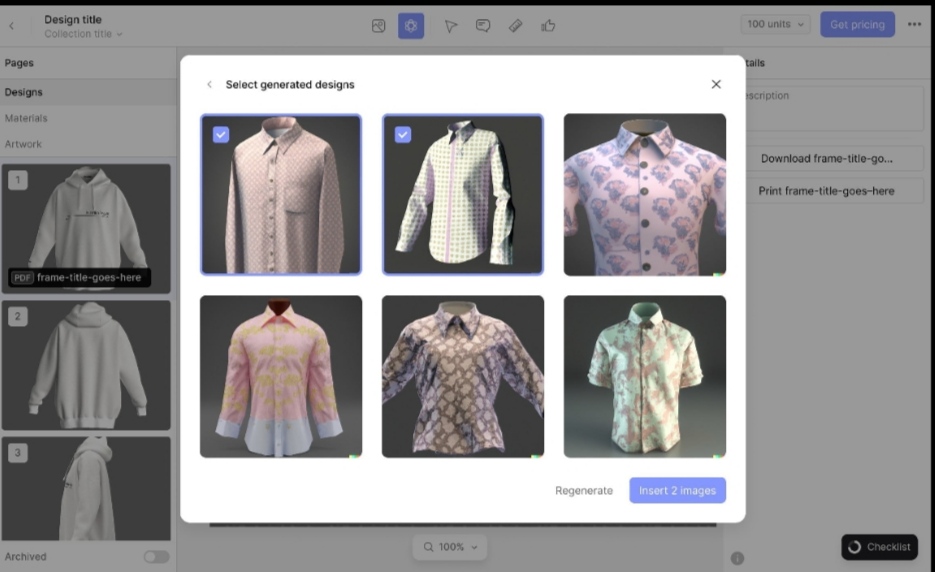 Quality Control: AI can automatically detect defects in fabrics and garments, reducing the risk of faulty products reaching customers. With proper sensor the product data is collected and AI matches those with the standard for a specific type of apparel, if any property isn't to the acceptable range then its detected easily. This saves huge amount of the time which can cause in manual checking. Qualities like shade %, GSM, Fit, Mechanical attributes, etc. can be monitored and controlled.
Supply Chain Management: AI can follow the order history and analyze those data to predict the upcoming demands for different types of apparels. Which manufacturers can use to source raw materials & other necessary items early and this will give them advantage in fast production by reducing the lead time. AI can also analyze raw materials from different source and give an idea about product quality of a supplier and help selecting value for money materials. It is also usable in inventory management as it can be more efficient by reducing overstock and stock outs, leading to cost saving.
Marketing and Sales: AI can analyze customer data to create highly targeted advertising campaigns, increasing the effectiveness of marketing efforts. It can suggest optimum price of product for current market by analyzing other retailers price for same type products. AI can also follow social media trends, customer reviews, market share and many more market insights so it can suggest necessary changes required in product or branding. This makes decision making easy for authorities.
Smart Retail: AI-enabled chat-bots, virtual assistants, and recommendation engines can personalize the shopping experience and improve customer satisfaction. It can also detect nature of a consumer by analyzing search or browsing type and predict the type of product they might be interested in and give it as a suggestion which will save a buyers searching time from a large product library. This will create an enhanced customer experience.
Predictive Analytics: Trend in current fashion world is changing very fast and everyone is looking for something new and unique to wear. So apparel industry is always in a hunt for new trends. Here AI plays a great role as it uses the global analytics of how the trend is moving and predicts the upcoming trend that the fashion world might accept.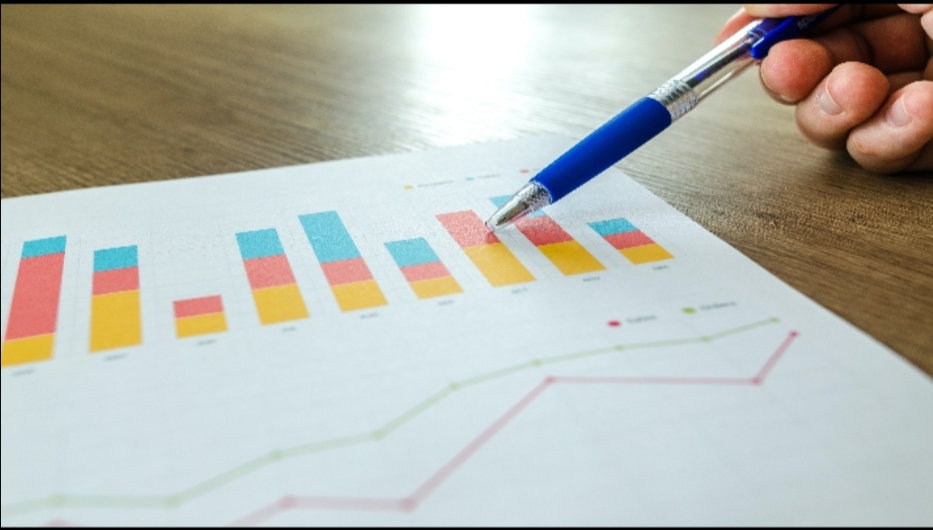 AI offers numerous benefits to the apparel industry. From improving product quality to enhancing the customer experience, AI is transforming the way we design, produce, and sell apparel products. As AI technologies continue to advance, we can expect to see even greater efficiencies and innovations in the years to come. Process like intelligent automation of factory, Seamless Integration, Large scale customization, etc. can be introduced to apparel manufacturing with the use of AI. Which will serve the cause of building a growing and sustainable apparel industry. Factories of our country should give this a priority and introduce AI in factories to become more economic and efficient producer of apparels.
Writer Information:
Md. Shahrose Ishraq Khan
Ahsanullah University of Science & Technology.