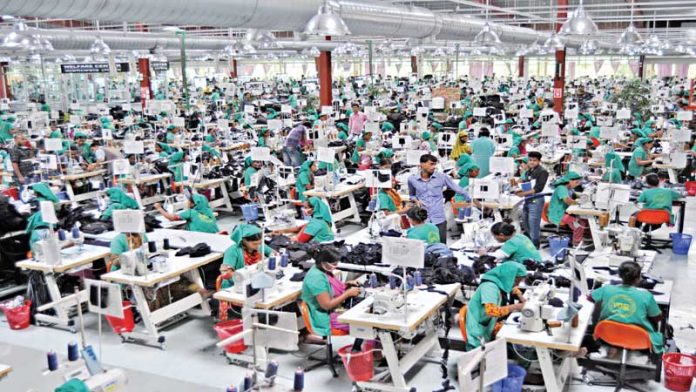 The term 'Textile' is a Latin word originated from the word 'texere' which means 'to weave'. Textile refe rs to a flexible material comprising of a network of natural or artificial fibers, known as yarn. Textiles are formed by weaving, knitting, crocheting, knotting and pressing fibers together.
History of Textile The history of textile is almost as old as that of human civilization and as time moves on the history of textile has further enriched itself. In the 6th and 7th century BC, the oldest recorded indication of using fiber comes with the invention of flax and wool fabric at the excavation of Swiss lake inhabitants. In India, the culture of silk was introduced in 400AD, while spinning of cotton traces back to 3000BC.
In China, the discovery and consequent development of sericulture and spin silk methods got initiated at 2640 BC while in Egypt the art of spinning linen and weaving developed in 3400 BC.The discovery of machines and their widespread application in processing natural fibers was a direct outcome of the industrial revolution of the 18th and 19th centuries.The discoveries of various synthetic fibers like nylon created a wider market for textile products and gradually led to the invention of new and improved sources of natural fiber.The development of transportation and communication facilities facilitated the path of a transaction of localized skills and textile art among various countries.
RMG business started in the late 70s as a negligible non-traditional sector with a narrow export base and by the year 1983 it emerged as a promising export earning sector; presently it contributes around 75 percent of the total export earnings. Over the past one and half decade, RMG export earnings have increased by more than 8 times with an exceptional growth rate of 16.5 percent per annum. In FY06, earnings reached about 8 billion USD, which was only less than a billion USD in FY91. Excepting FY02, the industry registered significant positive growth throughout this period In terms of GDP, RMG's contribution is highly remarkable; it reaches 13 percent of GDP which was only about 3 percent in FY91. This is a clear indication of the industry's contribution to the overall economy. It also plays a pivotal role to promote the development of other key sectors of the economy like banking, insurance, shipping, hotel, tourism, road transportation, railway container services, etc.
A 1999 study found the industry supporting approximately USD 2.0 billion worth of economic activities (Bhattacharya and Rahman), when the value of exports stood at a little over USD 4.0 billion.
One of the key advantages of the RMG industry is its cheap labor force, which provides a competitive edge over its competitors. The sector has created jobs for about two million people of which 70 percent are women who mostly come from rural areas. The sector opened up employment opportunities for many more individuals through direct and indirect economic activities, which eventually helps the country's social development, woman empowerment and poverty alleviation.
Future Prospects and Challenges in Bangladesh Textile Sector:
As the population is growing and the standard of living is increasing in Bangladesh, the demand for textiles is increasing rapidly.
Moreover, growth rate of RMG export will continue as Bangladesh has edge over other competitors due to low labor cost.This present an urgent need to dramatically increase capacities in spinning, weaving, knitting, dyeing, printing and finishing sub-sectors.
This will require the adoption of the most modern and appropriate technology to ensure quality products at competitive prices.
To be competitive in the global market both in terms of cost and quality.
Production and export of high value added products for higher retention of foreign exchange.
To get free excess to the USA market.
Diversification of export items and finding new destination for export.
To keep up the high growth rate of RMG export.
Expansion of infrastructure such as road, port, and railway capacities to accommodate import and exports.
Shortage of gas and power supply.
Environmental pollution.
Financial new textile projects and high cost of borrowing.
Lack of technical and market research facilities.
Shortage of skilled manpower.
References:
1) https://www.textileschool.com/182/history-of-textiles-ancient-to-modern-fashion-history/
2)https://www.assignmentpoint.com/science/textile/problems-and-prospect-of-textile-industry-in-bangladesh.html
3)https://fashion2apparel.blogspot.com/2017/06/bangladesh-textile-industry.html?m=1
Name:Sibgatul Ahmod Najid
Batch:2K19
Khulna University of Engineering and Technology