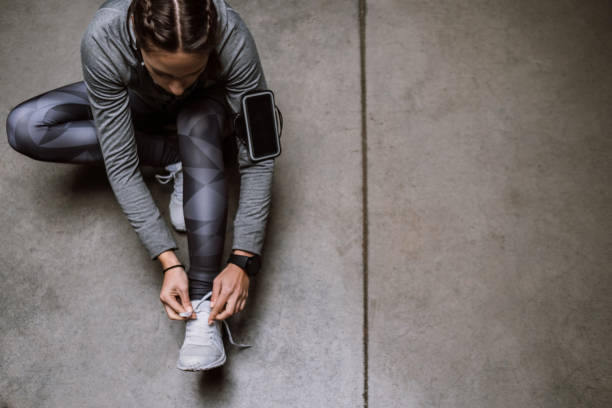 Mainly sportswear or active wear is clothing worn for sport and physical exercise. Sport specific clothing is worn for most sports,for practical, comfort and safety reasons. Sometimes this cloth bears a particular symbol for each player.
Best types of materials for sport clothing are:

1- Synthetic fabric : this fabric is one of the top choices for sportsman for its breathable characters. It can absorb sweat very easily.
2-Microfiber: It is a synthetic material which is manufactured from a denier fiber. 
3- Cotton : very suitable fabric for every season, so soft and comfort.
4- Spandex : it is also a synthetic fabric and this term is used to generally refer to polyether-polyurea co-polymer fabrics and it is the most common types in sportswear because it has a high stretchability which makes the clothes agile and comfortable for movements. Lastly it is known to absorb sweat and dry quickly.
5- Calico: It is a subtype of cotton.This material is highly absorbent and also environment friendly. 
6- Bamboo fiber : It is very light in weght and it is moisture wicking. It also provides amazing protection from UV rays when someone indulge in outdoor sports.

Top Manufacturing Brand of Sports wear:
-Nike-Adidas
-Salomon
-Fila-Sky sports
-ESPN-ASICS
-Reebok
-Wilson
-Brooks sports 

Properties of Sports Clothing:
* Resilience 
*Absorbance 
*Lightweight
*Air permeability 
*Stress and strain
*Strength 
*Durability 

Sports jerseys and uniforms fabric:

#PMC (polyester mixed with cotton)- It is light weight and breathable.It is widely used in cricket,baseball,volleyball,hockey. It's GSM is 160-170

#Rice knit fabric- It is less shinier compared to PMC.It is popularly used for football and hockey due to its comfort in warm climate.

#Dot knit fabric- It is breathable with properties to wick moisture off of our body.It is used in various sports including basketball, football because of its vibrant colours specially for sublimation jerseys.
Sadia Ahsan Kakon
Govt College of Applied Human Science 
Department of Clothing and textile (2nd year)