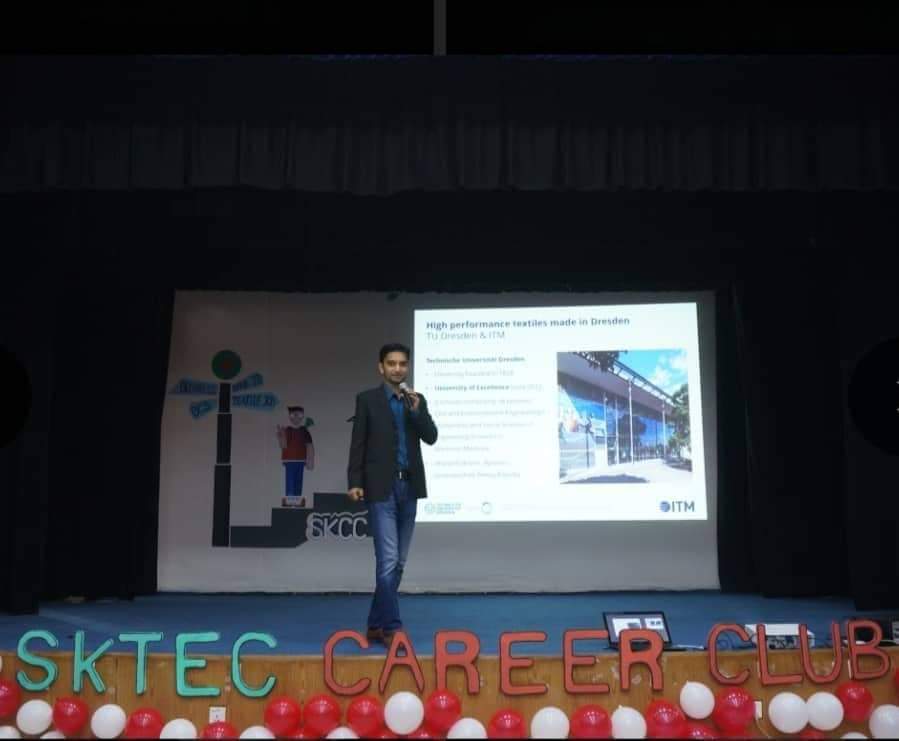 Sagarmoy Sengupta, Sheikh Kamal Textile Engineering College Correspondent:
On 15th January, 2020 our career club arranged a seminar on Higher Study in Germany with DAAD Scholarship.
Where our keynote speaker was Moniruddoza Ashir sir. Except he our honourable principal and other teachers also were present in the program. From Ptec many students were also came to attend the seminar.
At first Nurul Islam Nahid sir Gave a short speech. Then Ashir sir informed us about DAAD scholarship. Also told about the new era of textile.Advised us what capabilities should be belong to apply. We also learned the education system of his university. Then he answered the questions of students. At last our honourable principal also gave a short speech and advised to spread our knowledge in the whole country .