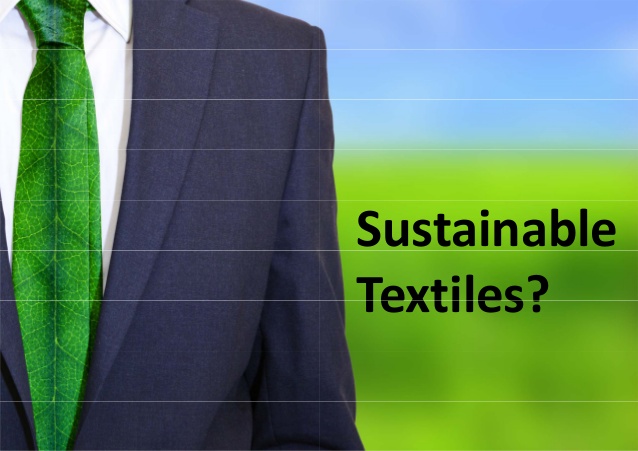 Sustainability in textile industry has become an important matter of thinking about for years.In Bangladesh textile industries still has a huge scope of improvement. Without being sustainable the survival of the textile industries is becoming difficult.
Textile is one of the most hazardous engineering process. Especially the wet processing industry produces a huge amount of effluents that is polluting our water base extensively. So the sustainable development of the textile industries must be keeping in mind.
The top three reasons responsible for the rising demand for sustainable textile products:- 1. Enhanced Awareness 2. Reduced Carbon Footprint and Water Wastage
Benefits for People Involved in Its Making. Every step in the textile chain focuses on different aspects of sustainability, which can be summarised as follows:(i) production factors, including water and energy consumption
(ii)The availability of sustainable raw materials (iii)The effects of waste production (iv)The social responsibility of the companies towards the employees and the communities surrounding the plants(v) The use of chemicals, including dyes and coatings(vi) Health risks for textile workers and consumers. To achieve sustainable development there are some principles that the industry must adopt. But achieving all these are associated with costs. Business cannot adopt sustainable principles compromising the competitiveness. That is the balance the industry must find out to adopt sustainable practices gradually so that the additional costs associated with going sustainable doesn't affect the competitiveness. To achieve the sustainable principles without compromising the competitiveness can be ensured through new product development, quality improvement, productivity improvement, cost control and adopting green and eco-friendly initiatives gradually. All these competitive parameters of the industry will contribute to adopt the respective sustainable principles. Sustainable Manufacturing and Clean Environment:-Sustainable manufacturing is manufacturing products with such process that are not polluting, conserve energy and natural resources, economically sound and safe for employees, communities and consumers. Industry must continuously look for less hazardous options for production and ensure proper mitigation plan accordingly. Running vigorous awareness building and knowledge sharing programs and strengthening law and law enforcing agencies are also important to ensure a clean environment.
Challenges to Overcome:-
(i)To transform from a low price RMG producing industry to a producer of value added items
(ii)Invest in independent R&D and improve industry – institute collaborations
(iii)Improve the innovative capacity of the industries
(iv)Emphasize on the development of the technological fundamentals of the industry – looking for more sustainable technology options The biggest challenge is to achieve sustainability without losing the competitiveness in the market.

Recommendations for Sustainable Development of the Textile and Apparel Industry;-
(i) Long term business planning with gradual organizational transformation
(ii)Strengthen the Universities and institutes by upgrading the curriculums, improving internship options and exchange programs
(iii) Provide continuous training to the employees on sustainability issues Associations should play big role in increasing awareness and auditing
(iv)More and more dialogues and discussions should be arranged with govt.
Reference:-
1)http://www.lead-innovation.com
2)Wikipedia.org
3)http://www.springer.com
4)https://www.researchgate.net
Md Sabbir Hossain
Department of Textile Engineering
Batch 2k19
Khulna University of Engineering and Technology