"Adjust Your Needle, To Stitch Your Dream"- By keeping this beautiful and meaningful motto toward the Upcoming Engineers a wonderful event, "Textile Youth Carnival-2.3" had been arranged the last Friday at The Institute of Engineers-IEB arranged by Textile Engineers Society-TES. Textile Engineers Society always tries to introduce the job environment to the students, so that they can take preparation from the early stage.
This type of event makes the bridge between industrials & students. All the students from various campuses helped to make the event successful and it was a great pleasure to see such bonding between campus to campus through TES. Experts from different Industries, Respected teachers from different Engineering Universities & Colleges were also present there and they gave some instructions to follow to achieve the significant goal of their lives.
The founder of the Textile Engineers Society Md. Rifatur Rahman Miyaji started the show with greetings and a warm welcome. Then G-Star Country Manager Shafiur Rahman mentioned the importance to know about machinery & industry deeply. He also encouraged students to work with denim & G-star will be always by their side.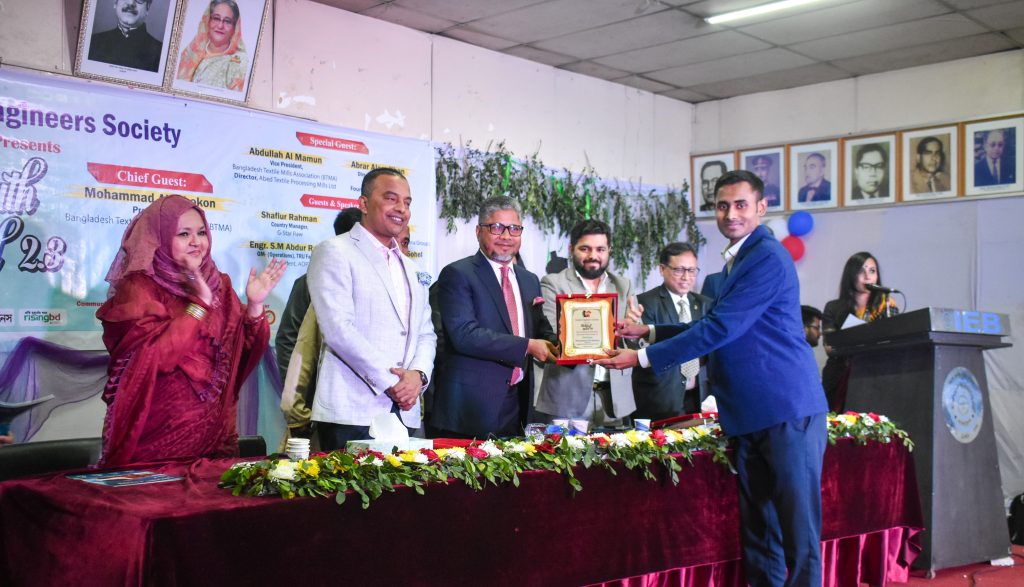 Director of Chief Operation of Arrotex group-Abrar Alom Khan encouraged to build up connectivity with the industry experts. And to develop this type of connectivity events like Textile Youth Carnival 2.3 will play a major role. 
Mr. Abdul Hakim the honorable CMO of Hurain High-Tech Fabric Limited(Jamuna Group) was present at this event. He suggested the students be patient and fresher to stick to their job, hard work and dedication will bring bright careers. Switching job continuously is harmful to the Company as well as their career.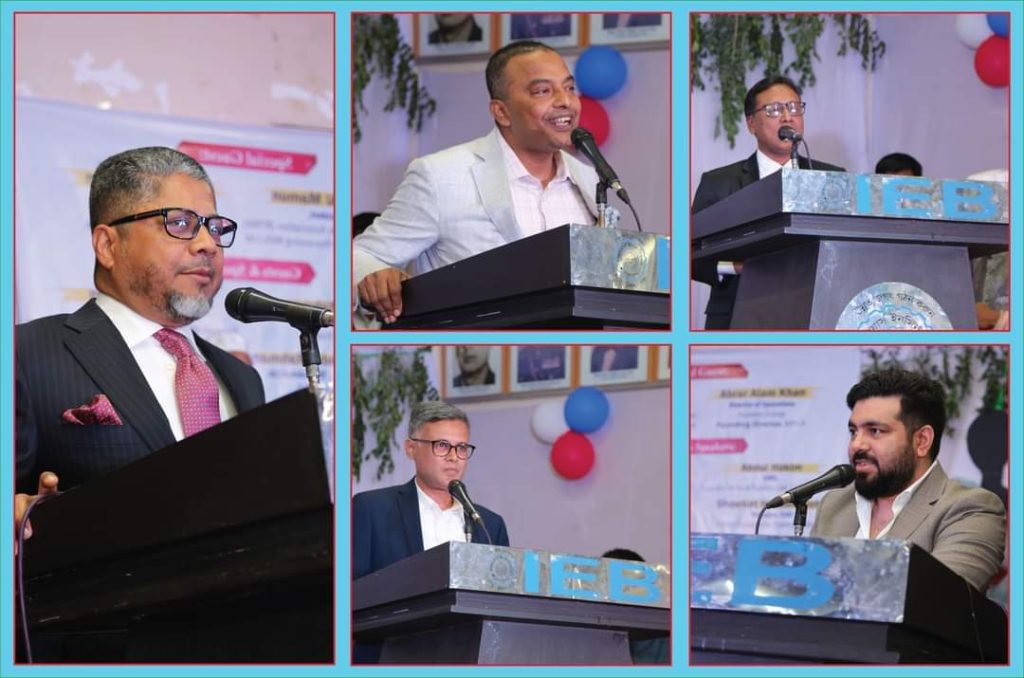 The honorable president of BTMA Mohammad Ali Khokon & vice-president Abdullah Al Mamum were present at the meeting. Vice President Abdullah Al Mamum said Nowadays the clothing sector is one of the major parts of our lifestyle. It is growing bigger day by day as well. So, we need highly skilled people now to stay one step ahead of others.
BTMA president Mohammad Ali Khokon said as the 4th industrial revolution is on the way, everyone should be well prepared for this. Creative & New ways of thinking are much appreciated nowadays. So, it is necessary to stay updated about new Technologies. The textile sector covers a large area in our country as well as others. At last, one should be hardworking to achieve his goal. By wishing the best regards he finishes his speech. There were different types of co-curriculum activities all day long.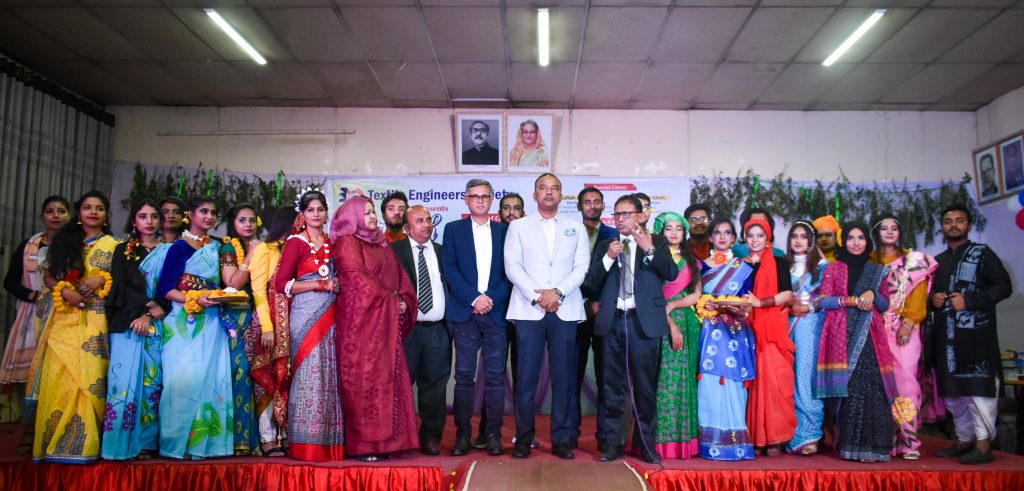 Besides Song and Dance participation, there was a Fashion show, Cv booth, creative exhibitions, etc. There was a prize-giving ceremony for the dedicated workers & executives of TES. Then the participation certificate & other certificates are handovers.
Event convenor and the COO of Textile Engineers Society, Md. Morshed Ali watched over the whole program personally and everyone found the event much more promising and well-organized. Organizing the team and he was thanked for doing such a remarkable contribution.
At last Rifatur Rahman Miyaji gave some cordial thanks & life lessons at the end of the event. From the front Camera & Off-camera, everyone's participation made the event live. However, it will help to develop the knowledge of students about the industry & build a strong bridge between them and Industry.
Self Correspondent
NITER 11 BATCH